[AI Seminar] Can deep learning reflect rationality, ethics and philosophy from real life?
In the fourth AI seminar, we listened to a lecture on 'Deep Learning (Deep Neural Network)' by Lim Jae-hwan, who is an AI research advisor from LG Electronics Future Technology Center. Before talking about Deep Learning in more detail, let's have a brief look at 'Artificial Intelligence (AI)' and 'Machine Learning (ML)'.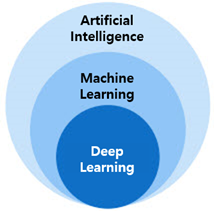 Relationship between artificial intelligence, machine learning and deep learning (Source: Meritz Securities Research Center)
The above Venn diagram illustrates the relationship between artificial intelligence, machine learning and deep learning. Artificial intelligence is a machine or computer program that imitates or replicates human behaviors. Machine learning is a subset of artificial intelligence that enables the computer to learn on its own from data and expected results.
What is 'Deep Learning'?
Deep learning is a type of machine learning that processes data through a neural network similar to human's to enable the machine to learn in the same way as humans. "Deep" in deep learning describes the multiple layers of neural network that accumulate over time. As the neural network gets deeper, the processing performance gets better.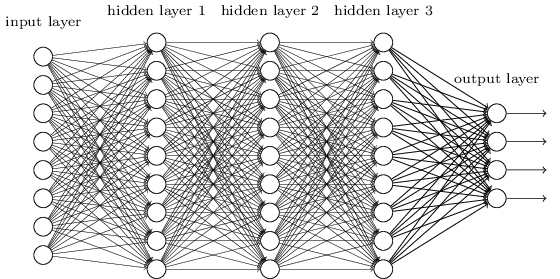 Artificial Neural Network
Deep learning uses algorithms optimized for big data. It can process unstructured data including images, videos and speech and has a superb ability to solve cognitive problems. For these reasons, deep learning is being widely used in various fields ranging from autonomous driving for automatically detecting objects like traffic lights and pedestrians to medical devices for distinguishing cancer cells.

Deep learning applications in medical image analysis (Source: https://ieeeaccess.ieee.org/featured-articles/deeplearning_image/)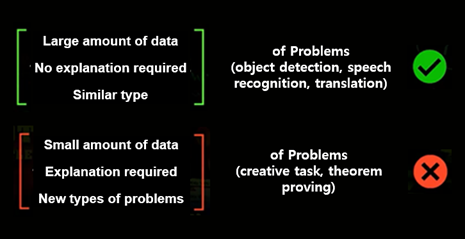 Strengths and weaknesses of deep learning
If deep learning processes data by functioning much like human neurons in the neural network, will it be able to reflect human rationality, ethics, and philosophy from real life? Since philosophy, rationality and ethics are studies of the human nature, incorporating them into deep learning will mean enabling deep learning to understand human thoughts and also think like humans.
Unfortunately, deep learning is not yet capable of understanding human thoughts or thinking like humans. The reason is, as you can see above, because it is still weak at being creative or proving things although it is excellent at handling unstructured data. So, deep learning alone cannot make inferences from situations or apply what has been learned to different situations.

Importance of reasoning and generalization
Then, what should we do to enable deep learning to infer from situations and apply what it learns to different situations? We should use symbolic AI. Symbolic AI is an AI method based on symbolic representations, which was highly favored in the past, and is suited for reasoning. We can make up for deep learning's weaknesses at reasoning and generalization by applying symbolic AI to deep learning. The reinforced technology called 'Neuro-Symbolic AI' incorporates symbolic AI into deep learning to compensate for the weaknesses of deep learning.
Neural Networks (Deep Learning) + Symbolic AI (Reasoning & Generalization) = Neuro-Symbolic AI
What are the strengths of neuro-symbolic AI?
High accuracy
Deep learning on its own can accurately handle simple problems, but neuro-symbolic AI shows high accuracy even with complex problems.
Data efficiency
It builds data structures using input images only, and it only needs to sort and process small amounts of data to operate.
Transparency and interpretability
Unlike the AI methods in the past, neuro-symbolic AI can track data processing and also check the reasoning process.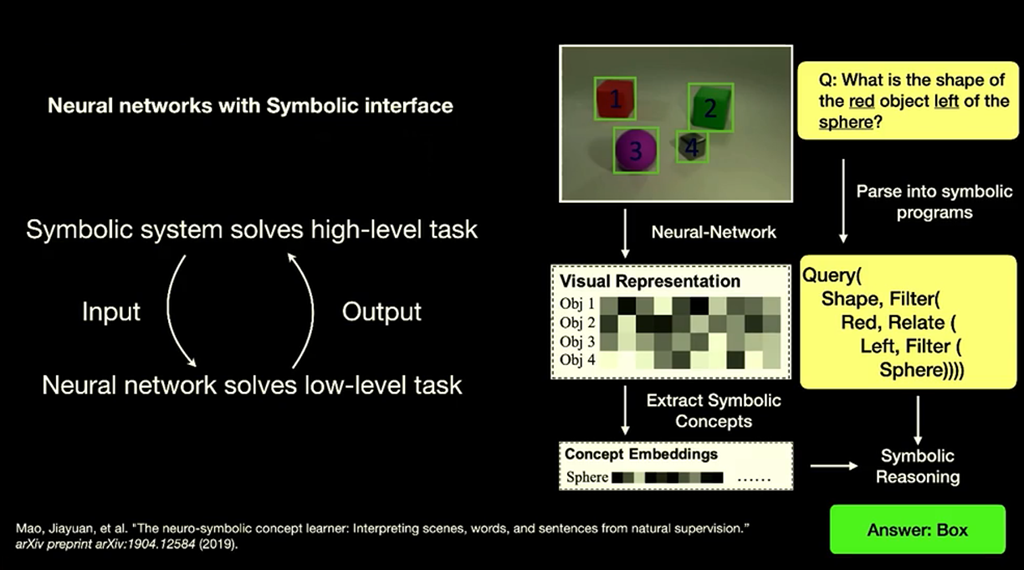 Neuro-symbolic AI Reasoning
Neuro-symbolic AI uses common sense reasoning and specialized knowledge to better understand human language and conversation. Thanks to this technology, AI will eventually be able to understand human thoughts and think like humans one day. Let's hope to see AI capable of reasoning and generalization in a much more sophisticated way. The fifth seminar will be held under the topic "Limitations of Neuro AI" Please look forward to the upcoming seminars.