Partners
ThinQ.AI promotes the development and growth of artificial intelligence (AI) technology through collaboration with partners.
Partner Type
Partners are classified into OI technology partner and Business partner according to the content and purpose provided to users.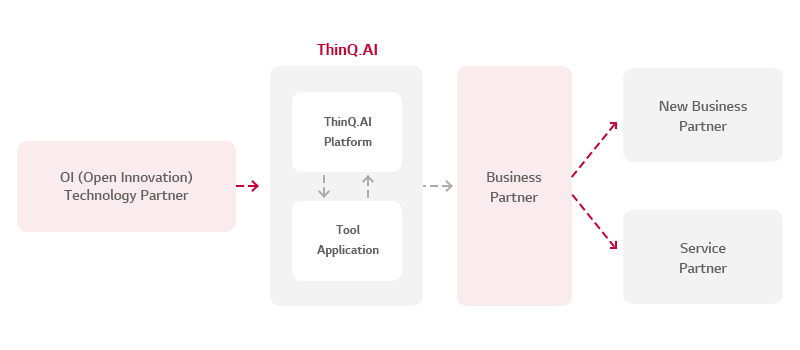 OI (Open Innovation) Technology Partner
OI technology partners apply and provide their proprietary technologies to ThinQ.AI through collaboration.
Through OI technology partnerships, we intend to enhance the effectiveness of ThinQ.AI and provide partners with business opportunities to employ their products.
Business Partner
Business partners are largely classified into two categories.
A business partner can receive a variety of resources, including development documents and technical support, provided by the ThinQ.AI developers site.
New Business Partner

A partner who wishes to collaborate with the Company for the purpose of utilizing the ThinQ.AI platform. When a partner applies for a new business partner title, the Company evaluates the partner through an internal review.

Service Partner

A partner who wishes to provide artificial intelligence (AI) related services by utilizing toolkits or applications provided by ThinQ.AI
Partner Registration Process
The process to apply an OI technology partnership or a business partnership are as follows.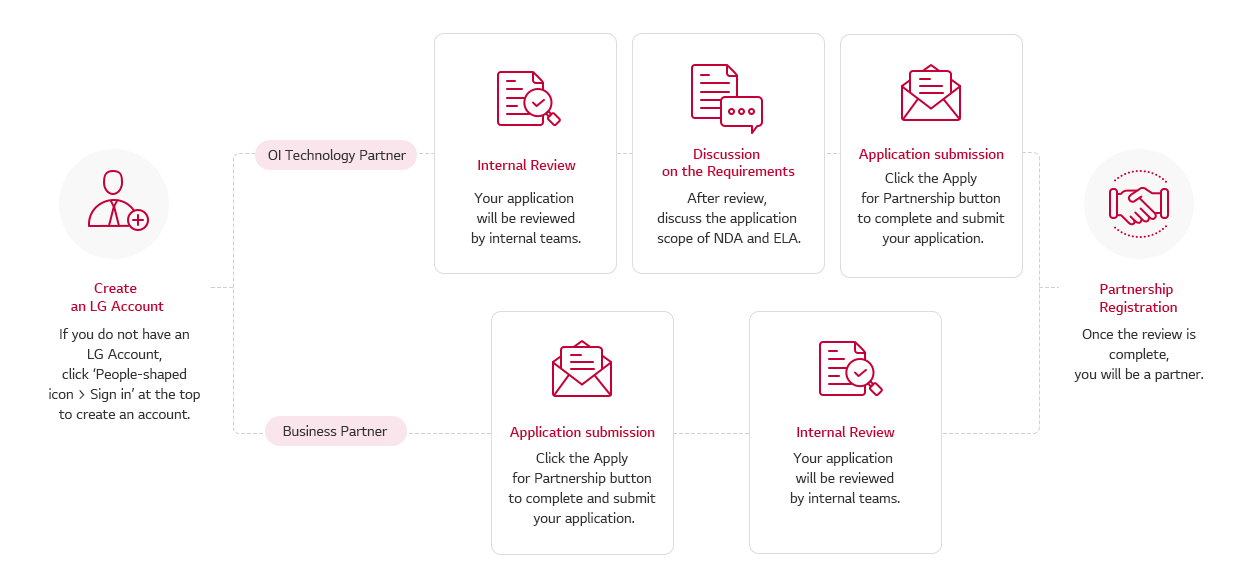 Apply for Business Partnership
Click the Apply for Business Partnership button to complete and submit your partnership application.
Apply for Business Partnership
An LG Account is required to access the ThinQ.AI developer site or apply for a business partnership.
To create an LG Account, please refer to the User Guide for details.
This is a B2B partnership.
After becoming a partner, you will be able to access the ThinQ.AI developer site.