ThinQ.AI 4.0 (DUNROBIN) Official Release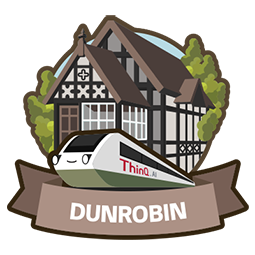 The official version of ThinQ.AI 4.0 (DUNROBIN) has been released. ThinQ.AI 4.0 reinforces API services to allow developers to create various applications and services based on the ThinQ.AI platform. It provides various toolkits to improve development convenience. The development of ThinQ.AI 4.0 spanned 11 months, from Sept. 2019 to Aug. 2020, and includes the following:
Cloud API Gateway
Unification of AI service end points
Provision of common functions (authentication/authorization, logging, statistics)
Provision of cloud APIs to allow the usage of AI services without restriction in the development environment
Voice Agent Development Toolkit
Development toolkit for web-based voice dialog agent
A service planning agent that can define speech itself and share with various interested parties in real time
Web-based speech management facilitates sharing clearcut speech standards among interested parties
Allows for the creation of user-developed voice dialog services
Addition of new engines
An emotional voice synthesis function that receives text and emotion data from the user and converts them to audio data (Emotion-TTS)
A food recognition function for refrigerators that uses video images taken with a camera installed inside a refrigerator (Vision Pack - Food Detection)
An emotion recognition function that classifies user emotions into 7 categories using text, audio, and image data (Emotion Recognition)
A voice preprocessing function dedicated to echo cancellation and noise reduction inside an automobile (Target Speech Enhancement)
A driver state monitoring function that detects a driver's face, tracks their gaze, and determines whether their eyes are closed or blinking through driver video images (Driver State Monitoring, beta version)
DUNROBIN?
| | |
| --- | --- |
| | The code name Dunrobin is named after a train station on the Far North Line in Scotland. The station was the personal train station of Duke Sutherland of Dunrobin Castle built in the 15th century, but is now currently open to the public. |