The Blue Bird of Happiness: The Artificial Intelligence Platform, LG ThinQ
What comes to your mind when you think of artificial intelligence?
If you read the last post of our "Live with AI" series, you've likely broken away from vague movie stereotypes and instead conjured up thoughts of all the AI we encounter in daily life, such as vehicle detection in parking lots and smartphone speech recognition.
For this post, I personally visited the AI Lab at the LG Electronics Future Technology Center in order to learn more about the vast landscape of artificial intelligence applications that enrich our lives today.
An Artificial Intelligence Platform That Provides Real Customer Value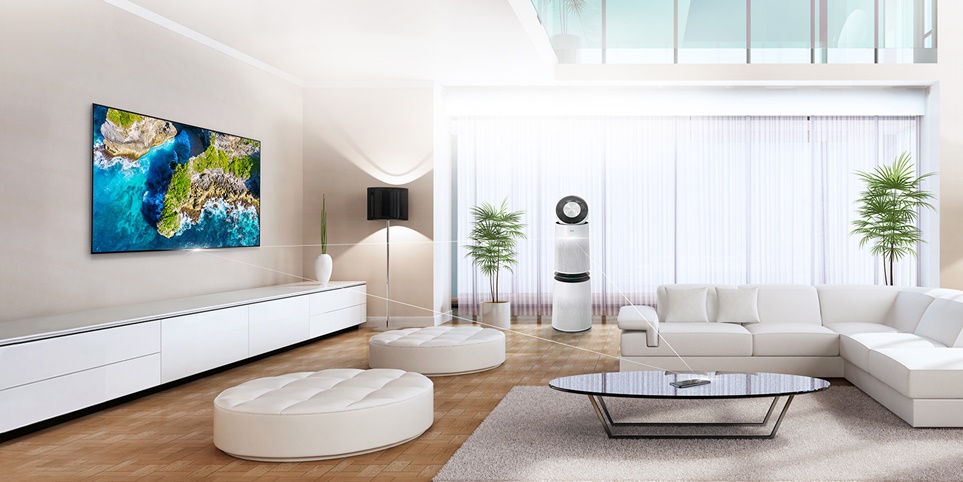 LG ThinQ is a product and service brand that applies not only LG Electronics AI, but IoT technology as well. Since December 2017, LG Electronics has collectively called their artificial intelligence technology "ThinQ", which has been researched and developed extensively for home appliances and related services.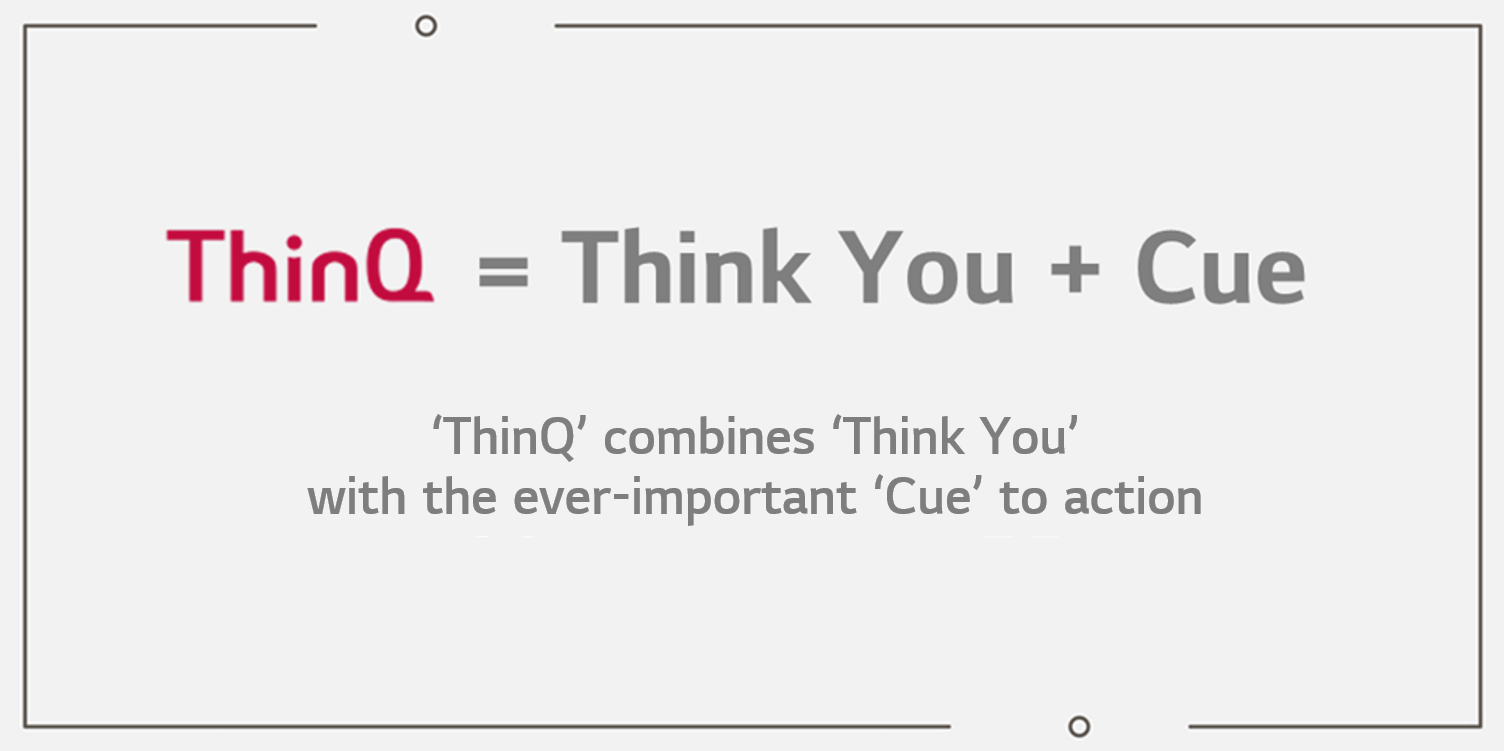 LG Electronics's AI brand "ThinQ" combines "Think You" with the ever-important "Cue" to action.
This name embodies the goal of LG Electronics's artificial intelligence– to provide customers a better life with real value via AI technology.
The ThinQ AI platform is a technology launched to achieve the vision of ThinQ, becoming the foundation for applying artificial intelligence to new products and services.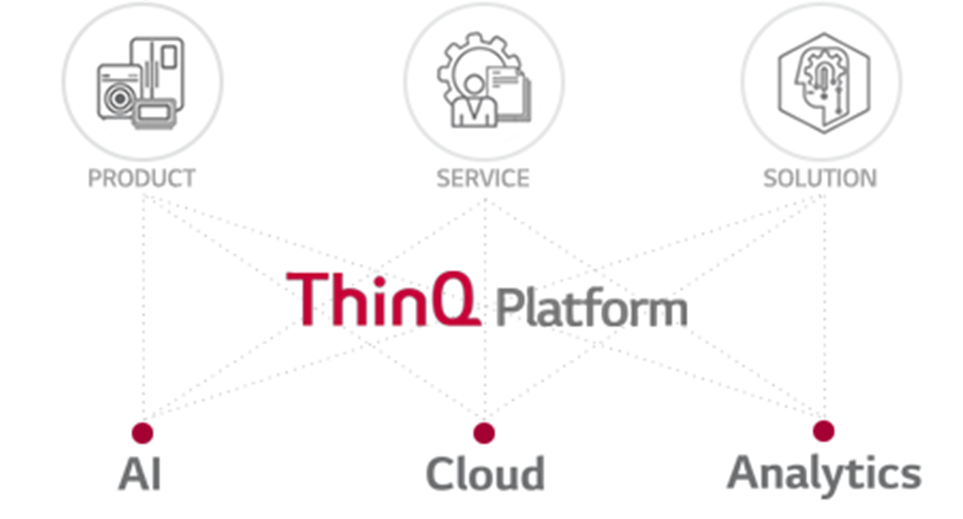 LG Electronics released its own ThinQ AI platform in August 2019 on its developer site (https://thinq.developer.lge.com). A Software Development Kit (SDK) containing the AI development expertise accumulated by LG Electronics was also released to share with their development partners.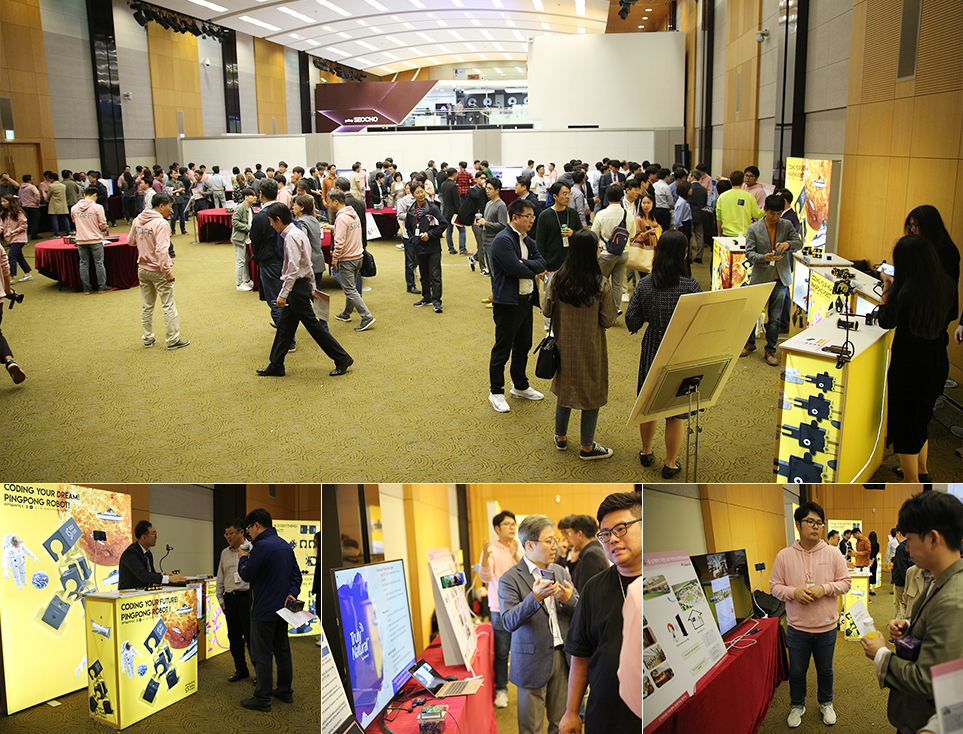 The ThinQ platform consists of speech, video, biometrics, and intelligent control to implement AI technology specializing in a multitude of applications for TV, household appliances, mobile phones, automobiles, and robotics.
LG Electronics has a plan to further accelerate the expansion of the artificial intelligence ecosystem by integrating artificial intelligence engines and providing development tools and environments utilizing the ThinQ platform, which consists of AI, Cloud, and Analytics.
LG ThinQ and Everyday AI
The popularity of LG home appliances has grown, earning its reputation from a commitment to high quality, durability, and performance. However, the key reason that LG Electronics has been at the forefront of premium home appliances is its integration of artificial intelligence technology with its hardware. It's no wonder why people continue to look to LG for the best home appliances in the world.

LG ThinQ has already been integrated in a number of LG Electronics products. Let's take a look at a few examples.
LG ThinQ Product ① LG Whisen ThinQ
The LG Whisen ThinQ Air Conditioner doesn't just cool the air inside your house. It also detects the activity levels of family members in each room to send the appropriate amount of cool air depending on presence and movement. If there's no one in a room, it automatically adjusts airflow to save energy, thereby maintaining a superior level of comfort while saving electricity.
– When a room has been empty for 1 hour, the ambient temperature automatically adjusts to 28°C/82.4°F, saving energy by about 16%.
– It also learns the general temperature at which air conditioning is usually turned off. Low-activity spaces will be adjusted to this learned deactivation temperature.
– Test location: A 33.67㎡ laboratory built by LG to model a typical house environment
– Test conditions: Indoor Dry bulb 33°C(91.4°F), Wet bulb 22.4℃(72.3°F) / Outdoor Dry bulb 35℃(95°F ), Wet bulb 24℃(75.2°F)
– Test model name: FQ23LADRA2
– Test method: Compared accumulated power consumption when operating Smart Care at 24/75.2 degrees of strong air cooling (absent for 1 hour during a 4-hour operation).
– Test results may vary depending on actual environmental conditions.
LG ThinQ Product② LG OLED TV AI ThinQ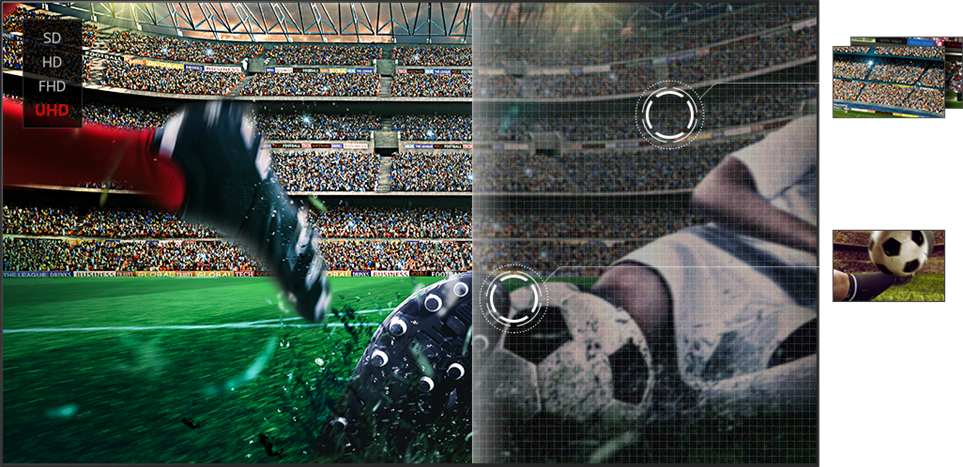 The LG OLED TV AI ThinQ is equipped with Alpha 9, a unique artificial intelligence image quality engine developed by LG Electronics, to provide picture-perfect OLED image quality.
LG OLED TV AI ThinQ upscales texts and images to a sharper image quality and intuitively adjusts according to the genre, which is based on a deep learning algorithm that draws from a data set of nearly 1 million videos. You can check out your home at a glance, control the TV, or even conduct an internet search via speech using the artificial intelligence home board.
– What is the LG ThinQ app? It's an app that registers functions such as remote control, status inquiries, and purchases for LG Electronics's home appliances through a smartphone. (Android: Play Store, iOS: App Store. Supported functions may vary by product.)
– Internet connection is required to use the functions of ThinQ AI.
– A wireless internet (Wi-Fi) environment is required In order to register each home appliance to the LG ThinQ app.
– You will need to register home appliances in the LG ThinQ app to view them on the AI home board.
LG ThinQ Product ③ LG CodeZero R9 ThinQ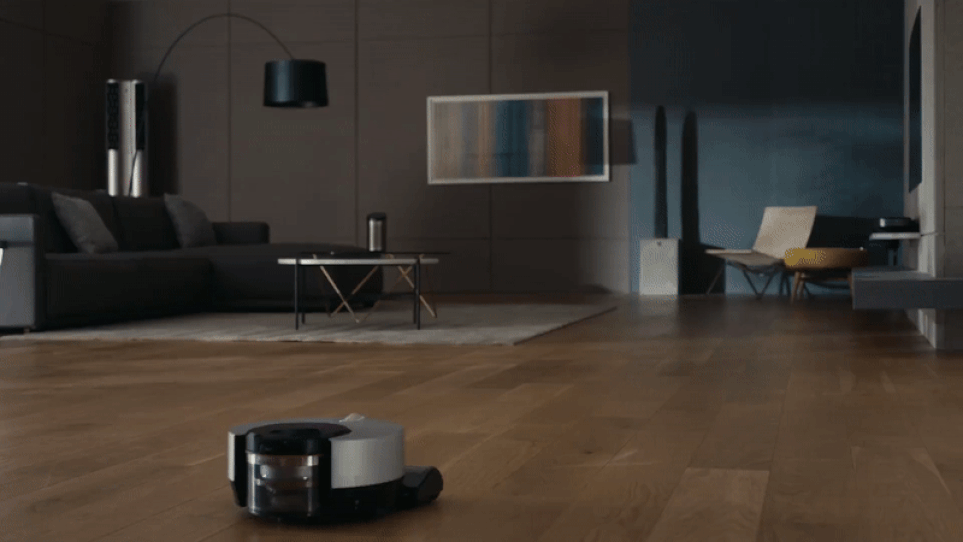 LG Electronics's AI robotic cleaner, LG CodeZero R9 ThinQ, is equipped with smarter artificial intelligence, powerful cleaning performance, and a number of convenient, user-friendly features. Its ability to independently grasp the indoor layout of a structure and learn the locations of obstacles has become more sophisticated than ever. LG CodeZero R9 ThinQ is equipped with a high-performance sensor technology called 3D Dual Eye, and an independent artificial intelligence platform allows it to learn from its surroundings and work to clean your house more efficiently.
– Obstacle detection may vary depending on usage environment.
LG ThinQ Product ④ LG Tromm Wash Tower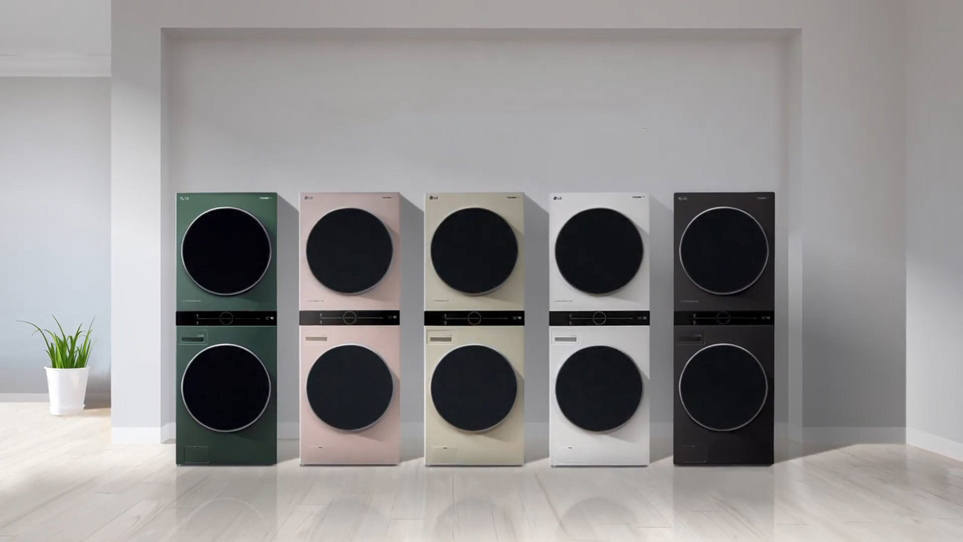 The LG Tromm Wash Tower, the first single-body washer and dryer in Korea, detects the weight and softness of laundry to wash and dry at optimal settings according to fabric type, and sterilizes harmful germs via TrueSteam sterilization.
– What is the LG Tromm Wash Tower? In the LG Tromm Wash Tower, washing and drying are combined into one. While the tower contains separate spaces for each function, it possesses a single control panel for both, making it an all-in-one product that's easy to use. It was released in Korea in April 2020, with two separate power cords, a separate water supply structure, and product installation and servicing requirements reflected in its development.
– After detecting fabric type, the tower then selects the optimal wash and motion settings for each load. Standard settings operate at a water temperature of 40℃/104°F for a laundry weight of less than 3kg/6.6lbs. Motion, pattern, spin settings, etc. may vary depending on the actual usage environment.
All the features of LG home appliances were developed with ThinQ's customer-centric philosophy in mind. Intuitive controls make operation a breeze, so users can spend more time on the activities that they enjoy.
Openness for a Better Life
The main characteristic of LG Electronics's artificial intelligence technology is "openness"– Open Platform, Open Partnership and Open Connectivity.
We don't seek to confine consumers within limited constructs of artificial intelligence, but instead encourage them to use Google Assistant, Amazon's Alexa, and Naver's Clova in synchrony with our products.
Consumers of LG home appliances can easily control their smart TVs with ThinQ speech commands while simultaneously Googling information online.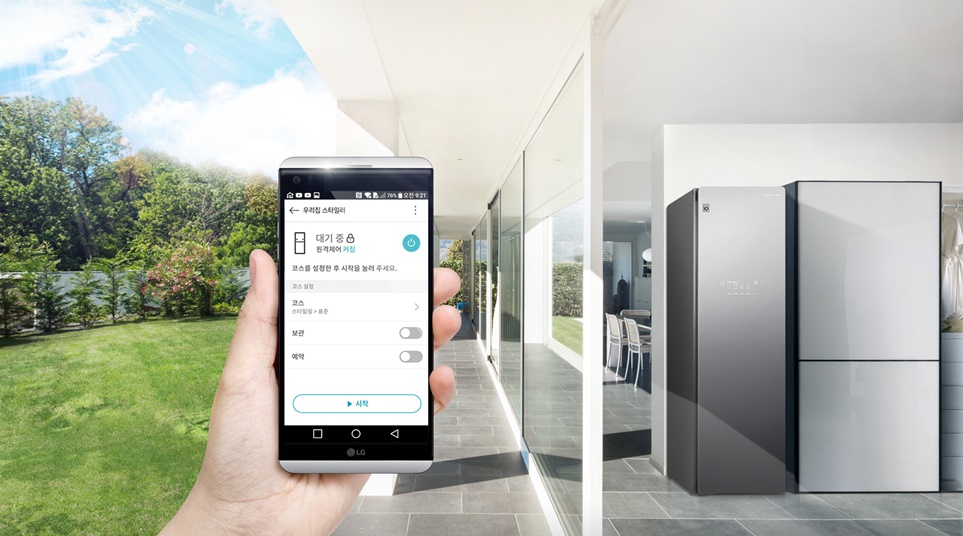 With the LG ThinQ app, you can integrate and manage multiple home appliances, and use a vast array of speech recognition services and smart home services with Google Assistant.
LG Electronics has continuously developed and applied various AI technologies such as high-precision speech intelligence, moving image analysis, complex biometrics authentication, and machine learning to make more convenient products.
During my interview at the AI Lab, I was reminded of the bluebird that Tyltyl and Mytyl searched for in the play, The Blue Bird (L'Oiseau bleu). As it turns out, the artificial intelligence of LG Electronics is not as far away from reality as we might think. We care for our families through the technology embedded in these home appliances, and they allow us to rediscover the little happiness of everyday life.
I, for one, look forward to seeing what happiness LG ThinQ will help us discover in the future.
*This post has been edited the post contributed to LiVE LG, https://social.lge.co.kr/technology/live_with_ai_03/.