Just say a few words, and you're covered. Meet the LG Whisen Air Conditioner.
Have you ever heard the term 'K-electronics' before? While conversations centering around K-pop and K-beauty have taken their place in households all over the world, many people may not have heard of K-electronics yet.
As obvious as it may sound, the term K-electronics means Korean electronic products. You may be using this expression quite often from now on. That is because K-electronics are creating history in the global home electronics market thanks to LG Electronics. Isn't this incredible?
The LG Whisen air conditioner we're featuring today will be playing a huge part in promoting K-electronics.
Let's take a closer look at this new product proudly leading the K-electronics boom.
When you hear the words "air conditioner," what comes to mind?
Summer? Cool air? Those might be our first guesses since air conditioners are relied upon to provide a haven of cool air in the midst of an unforgivably hot summer.
But air conditioners these days do more than just that. Today's models offer many other functions, including dehumidification and air purification, making them a must-have home appliance for all seasons. In our ongoing quest to improve our quality of life, we can hardly stop there. Given how often we use air conditioners, we might ask ourselves: What if we could also make them smarter?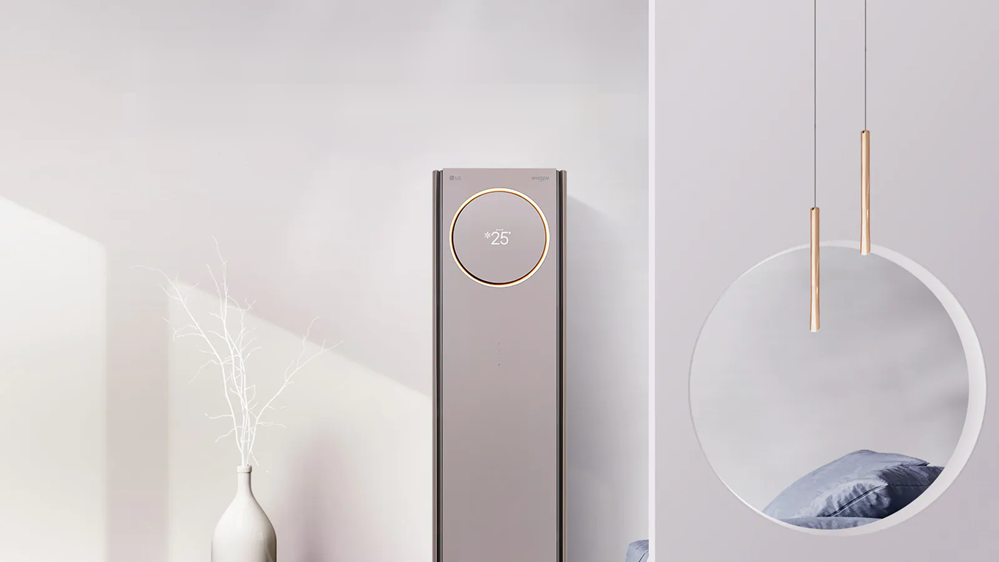 LG Whisen Tower Luxury Air Conditioner (Source: https://www.lge.co.kr/air-conditioners/fq25lbnra1)
In January 2021, LG Electronics launched an air conditioner named the LG Whisen Tower Luxury.
Each model has LG Electronics's AI platform, ThinQ.AI, built into it so that users can incorporate it into their daily lives by simply saying a few words.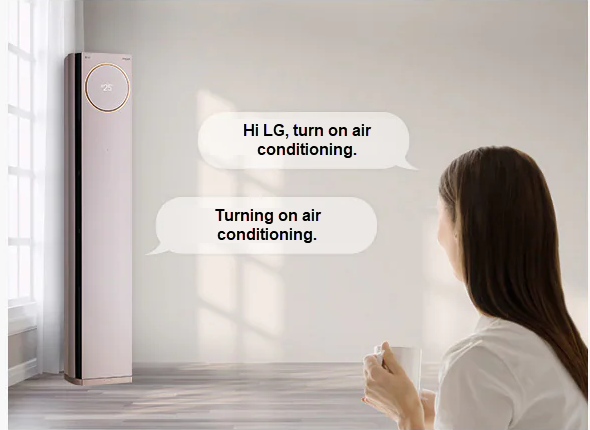 With voice recognition, you can enable the functions of LG Whisen Tower through simple speech.
(Source: https://www.lge.co.kr/air-conditioners/fq25lbnra1)
You can just say, "Hi LG, turn on air conditioning," or "Focus the air upward," to change the direction in which the air flows. In addition, the LG Whisen not only recognizes these prescribed commands but also the user's natural speech patterns such as, "It's hot," or "It's cold," to make suggestions. For example, if you say, "It's so hot," the LG Whisen will ask you, "Would you like me to lower the target temperature?" Then, you can say, "Lower it to 23 degrees (°C)," and it will adjust the target temperature. There are various other voice commands available for you to make use of its functions.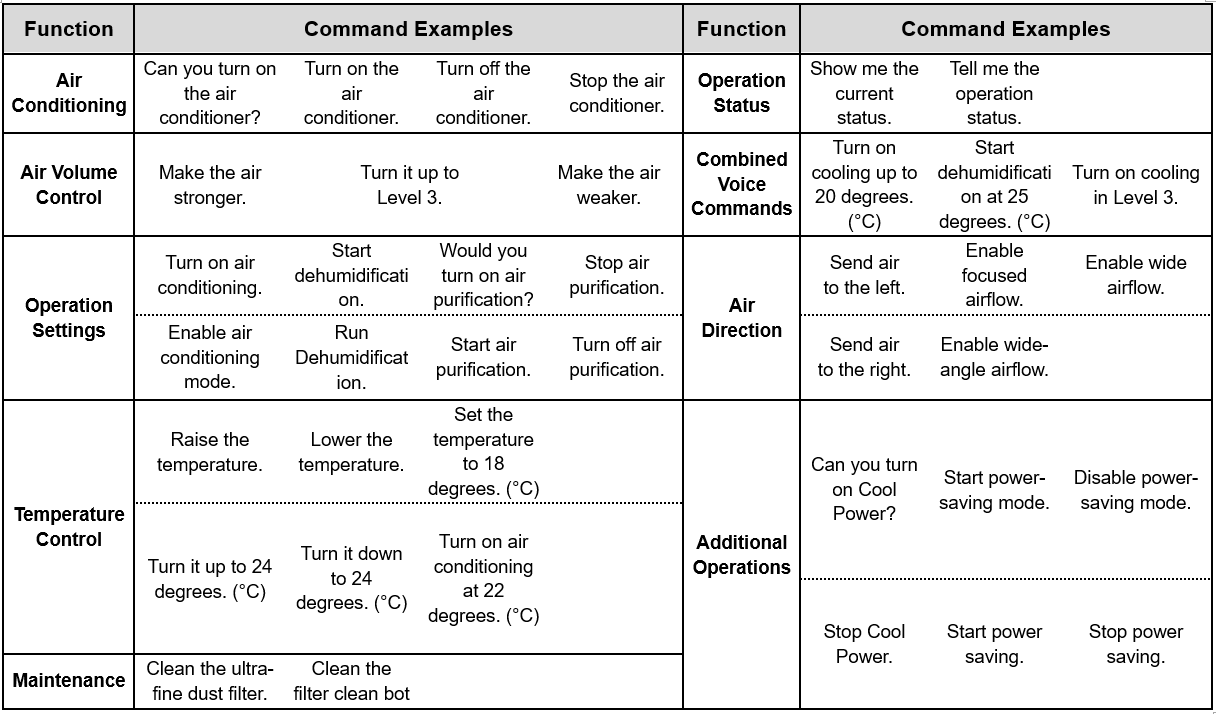 List of voice recognition commands available
Thanks to ThinQ.AI, air conditioners can now listen to and understand what humans say and then act accordingly. You don't even need to use a remote control anymore. How convenient!
We can enjoy cool, relaxing summers with an air conditioner that can be operated with just a few simple words. Please continue to look forward to seeing LG Whisen air conditioners making our lives easier. That's it for today. Have a cool summer with "LG Whisen Tower Luxury"!

*Voice recognition and control are ThinQ functions tailored to domestic models and currently only support Korean language commands.