LG CodeZero ThinQ R9 Voice, a Smart AI-based Cleaner
As COVID-19 has forced us to stay at home more, many people are welcoming home electronic appliances that make our home life smarter. Clothes dryers that make washed clothes soft and fresh, dishwashers that wash dishes for us, and robot cleaners that clean every corner of our homes are together called the "housekeeping trio" as they make our life at home much easier. People have been recently enthusiastic about an LG robot cleaner. As a robot cleaner, it can not only cruise around the house and into every nook and corner to clean but has become smarter with the AI technology. Shall we take a closer look?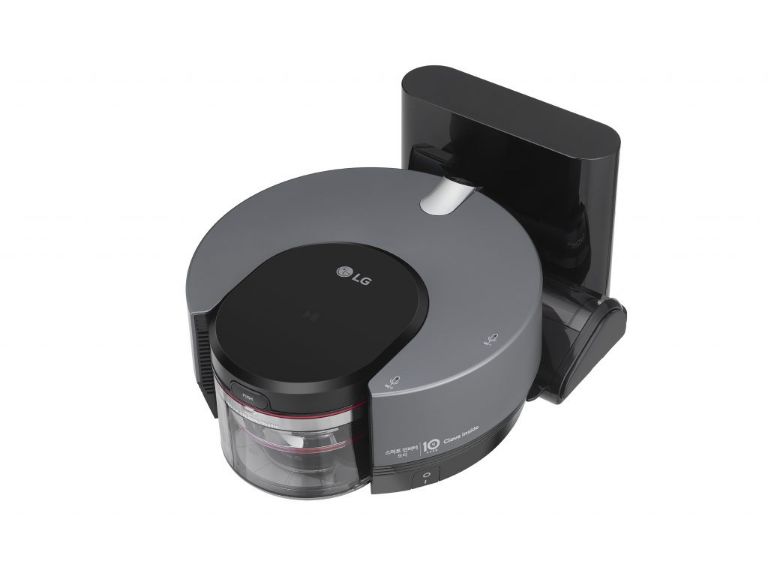 LG CodeZero ThinQ R9 Voice <Reference: https://live.lge.co.kr/lg_miele_0601/>
The official name of this product is "LG CodeZero ThinQ R9 Voice." You may already have guessed its functions from hearing its name. It is equipped with the speech recognition technology and recognizes and follows what the user says to do the cleaning.
You can install the LG ThinQ app and connect to Naver CLOVA to be able to control the robot cleaner by speech. For example, you can first call the robot by saying "Hi LG!" and then give basic commands like "Start cleaning" or "Start charging" or set the robot mode by saying something like "Turn on the turbo mode." The robot also has useful living information like weather forecasts, news, current time and traffic information, so it answers to questions like "How's weather today?" A cleaning robot at your command that can recognize speech and tells you not only how to use it but also living information? We should start calling it a smart private butler rather than just a housekeeper.
Also, it provides Home View 2.0 and Home Guide 2.0 with more vivid screen based on the upgraded image recognition technology. Home View 2.0 uses deep learning to learn 700,000 object images to recognize and understand home spaces such as living rooms, bedrooms and kitchens. You can use the LG ThinQ app to monitor the home in real time and tell the robot to clean or not clean certain spaces. Home Guard 2.0 provides security features such as the alarm function where it takes five consecutive pictures when the cleaner senses a motion inside the home and sends them to the user.
The best thing about LG CodeZero ThinQ R9 Voice is that it can recognize the indoor structure and learn obstacle types on its own to clean the space more thoroughly. This is made possible with a 3D dual-eye sensor that recognizes the space and objects at a high level of precision. The robot detects desks and table legs to minimize collision and customize cleaning to the home environment.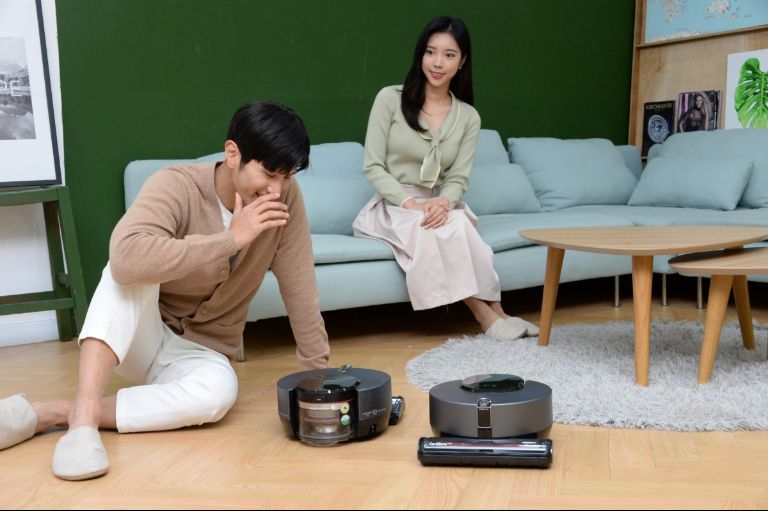 <Reference: https://live.lge.co.kr/lg_codezero_r9_0205/>
It is amazing that such various AI technologies are applied to a single robot cleaner. One day it may be hard to imagine our life without the AI technology. How about trying the diligent and smart LG CodeZero ThinQ R9 Voice to make your home life smarter?
*Parts of the article are excerpted from "A smarter cleaning robot, 'LG CodeZero ThinQ R9 Voice' now released" at (https://live.lge.co.kr/lg_codezero_r9_0205/).