LG and KT Accelerate the Commercialization of AI Services
LG Electronics has cooperated with KT in the artificial intelligence (AI) field and together they are accelerating the commercialization of AI services.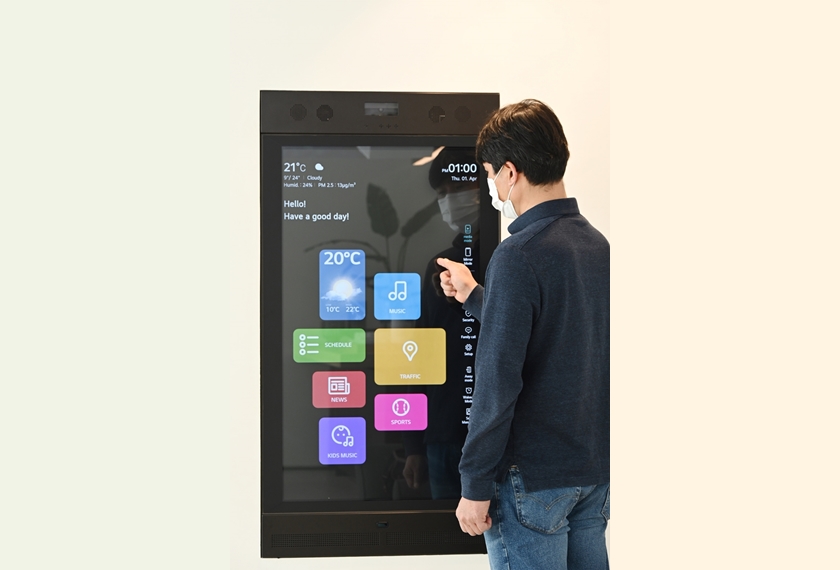 Recently, LG Electronics finished the process of verifying the link between "LG ThinQ", its AI platform, and "GiGA Genie", KT's AI platform, in the "LG ThinQ Home" in Pangyo, Gyeonggi-do, South Korea. This verification is the first outcome produced by the "AI One Team", in which both LG Electronics and KT participated to strengthen South Korea's competitiveness in the AI field.
LG Electronics has been cooperating with KT since last year in order to widen the ecosystem of the LG ThinQ platform as part of its open innovation strategy. Both companies will develop a common interface to link their AI platforms together and commercialize AI services that link with both platforms.
Their joint effort will allow customers to experience various AI services on one device, without the hassle of finding a related device or app to use the services they need. LG Electronics expects that linking various AI platforms together in the future will allow customers to lead a more convenient lifestyle.
In this verification process, LG Electronics used Smart Mirror, a smart home solution developed by the company. Customers can utilize Smart Mirror to access various services provided by KT GiGA Genie, such as radio, podcasts, Genie Music, and more. If you say "Hi, LG! I want to hear the news", Smart Mirror answers "I will read you news from GiGA Genie." and begins to read the news. Smart Mirror provides a function that manages the production, use, and storage of energy in customers' houses in real-time, as well as functions such as home appliance control, weather forecast, navigation, and schedule management.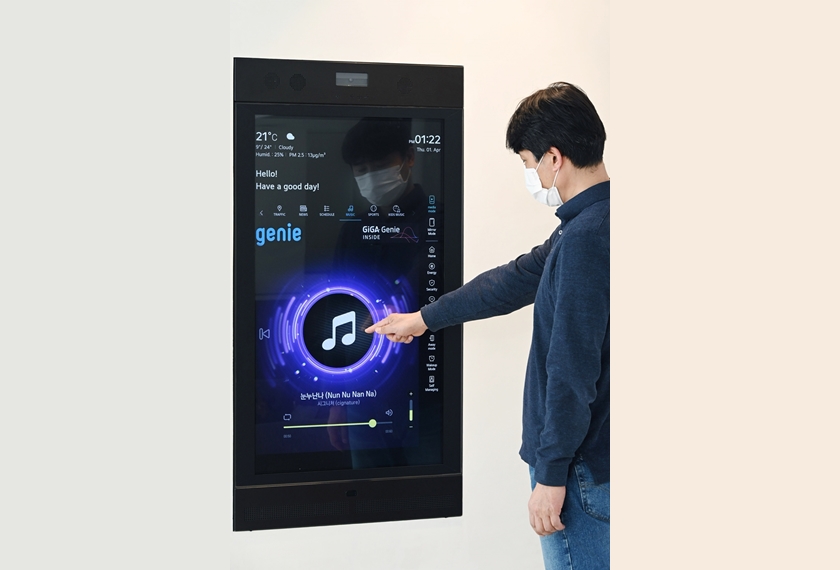 Based on the cooperation with KT, LG Electronics expects that Smart Mirror will play the role of an AI hub in customers' houses to provide various AI services. In addition to Smart Mirror, both companies plan to allow customers to use services linked with their AI platforms regarding various products such as home appliances.
Jae-Ho Song, vice president of the KT AI/DX convergence business unit, said, "The success of this verification is meaningful in that it was realized through cooperation between the two companies and is the first outcome produced by the AI One Team." He also stated, "KT will expand the AI One Team's cooperation model to various companies and fields to continuously enhance its AI synergy." Il-Pyung Park, president and CTO of LG Electronics, said, "I expect that AI will become closer to customers through cooperation between the two companies." He also pledged, "We will make continuous efforts to improve customers' lifestyles through technological innovation based on our opening strategies."
LG Electronics has made efforts to expand the AI ecosystem continuously through three opening strategies called Open Platform, Open Partnership, and Open Connectivity.
In June of last year, LG Electronics joined the AI One Team, which is a joint organization based on industry-academia cooperation established to strengthen South Korea's competitiveness in the AI industry. At the moment, the AI One Team includes KT, LG Electronics, LG U+, Hyundai Heavy Industries Group, KAIST, Hanyang University, ETRI, Korea Investment and Securities, Dongwon Group, and more as its members. LG Electronics can create synergy with various industries as it has strengths in AI solutions using the expertise it has accumulated as a manufacturing company.
*This post has been edited the post contributed to LiVE LG, https://live.lge.co.kr/lg-kt/.