Automatic Speech Recognition
Introduction
Automatic Speech Recognition (ASR) service receives speech as input and converts it to text.
It can easily recognize continuous speech and record dictation. It is also called Speech to Text (STT).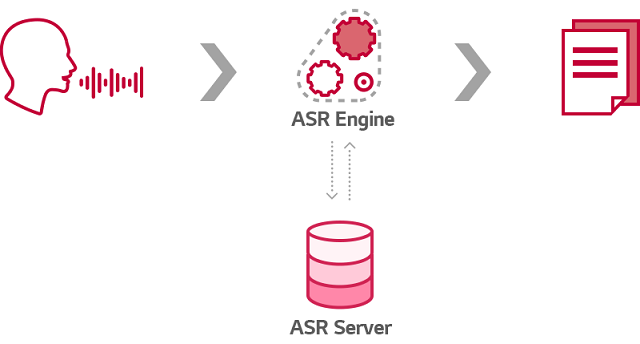 ASR service by ThinQ.AI supports the following features:
Features of ASR Engine

| Feature | Description |
| --- | --- |
| Multi-language Support | Supports Korean and English languages |
| Customized results | Displays results of the speech analysis in intervals throughout dictation, or all at once after dictation is complete. |
| Secure connection to the server | Establishes connections to the server using the Transport Layer Security (TLS)-based HTTP/2 protocol for security. |
Architecture
All functions of ASR service are run on a server. ASR service receives PCM data and JSON data as input, converts them to text data, and delivers text output accordingly.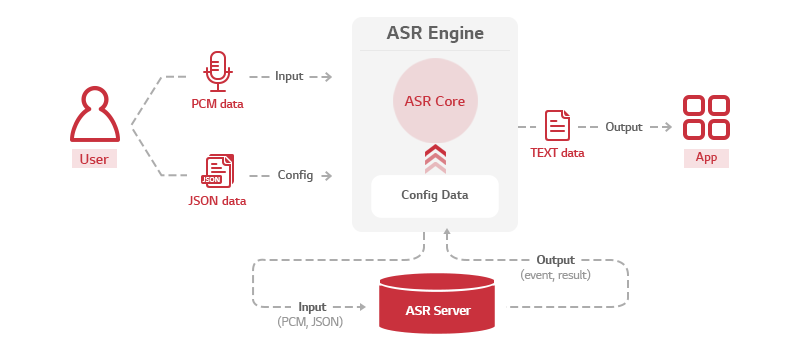 Examples of Use
ASR service can be used in various ways during everyday life.
Use voice to control devices while driving
When hands-on operation of personal devices is difficult or unsafe, use voice commands to send text messages or enter a destination into your navigation system.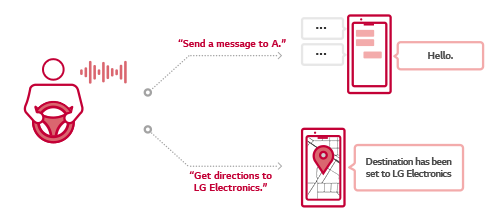 Save call center conversations
Save important conversations as text by utilizing the service's voice recognition function. Conversations with customers can be stored and archived as text.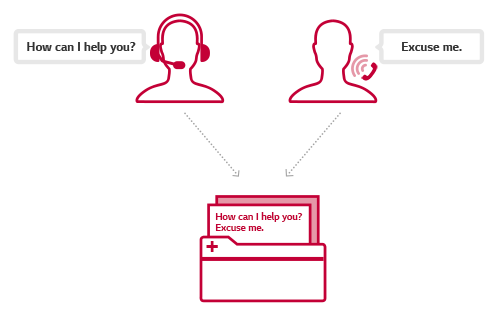 With the advancement of speech recognition technology, speech recognition can be used to automatically create minutes during important events.