LG SmartThinQ is an LG smart home platform that provides total IoT services by connecting and controlling LG smart appliances, LG Smart hub, and LG Smart sensors on the LG SmartThinQ application.
LG Smart hub and LG Smart sensors can turn non-smart appliances into smart appliances, and various IoT devices including smart bulb, smart plug, and motion sensors can transform your house into a smart home. The LG SmartThinQ application offers remote control services interfacing with LG smart appliances and IoT devices.
LG will gradually expand the smart home environment where you can enjoy various IoT services with more technical partnerships.
Enhance your life with LG SmartThinQ!
> Specifications of SmartThinQ products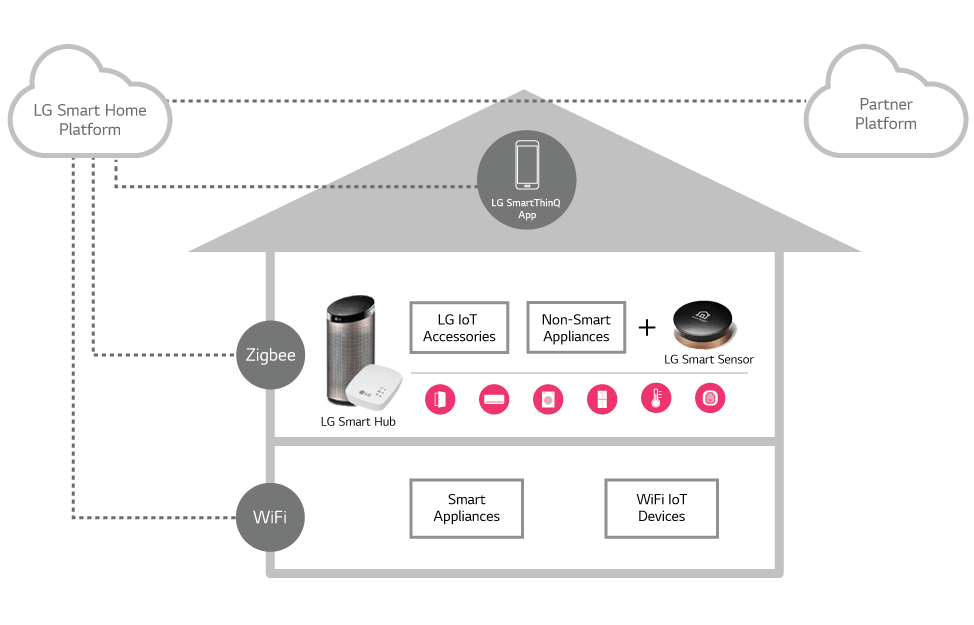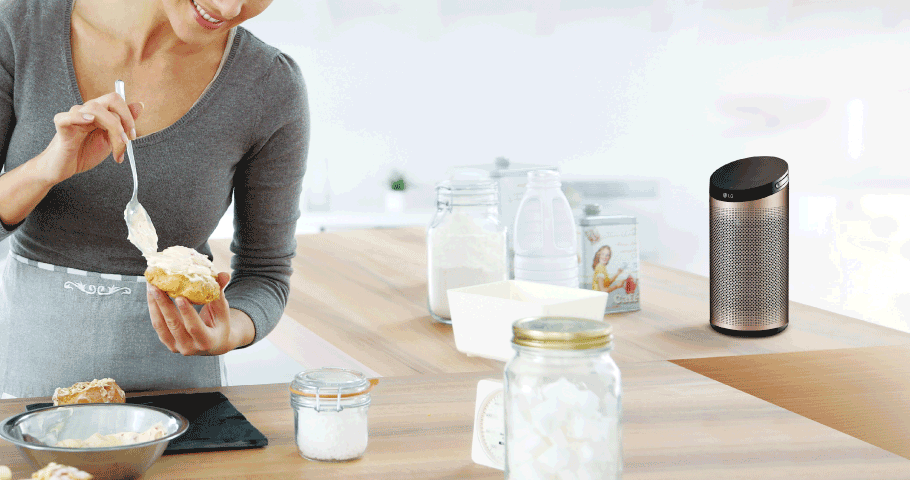 LG Smart Hub
LG Smart hub is a voice recognition AI speaker that connects and controls LG smart appliances with the home network. It makes your everyday life smart and convenient by monitoring appliances connected to LG Smart hub and providing notifications with display and voice.
Voice Recognition Hub
- LG Smart appliances voice control and status notifications
- Schedule & weather updates

Intelligent Notification Display
- 3.5-inch LCD display
- LCD display with voice prompt

Smart Hi-Fi Speaker
- Premium sound effect
- Bluetooth connectivity
* The description above is based on the LG Smart hub speaker type.
LG Smart Sensor
You can simply turn your non-smart appliances into smart appliances by attaching LG Smart sensors. In addition, sensors can be attached in the space where you want to measure temperature and humidity or attached to a door or a window frame to alert when a door or a window is opened/closed.
Washer sensor
Refrigerator sensor
Temperature/Humidity sensor
Door/Window sensor
Air conditioner auto operation
Robot vacuum auto operation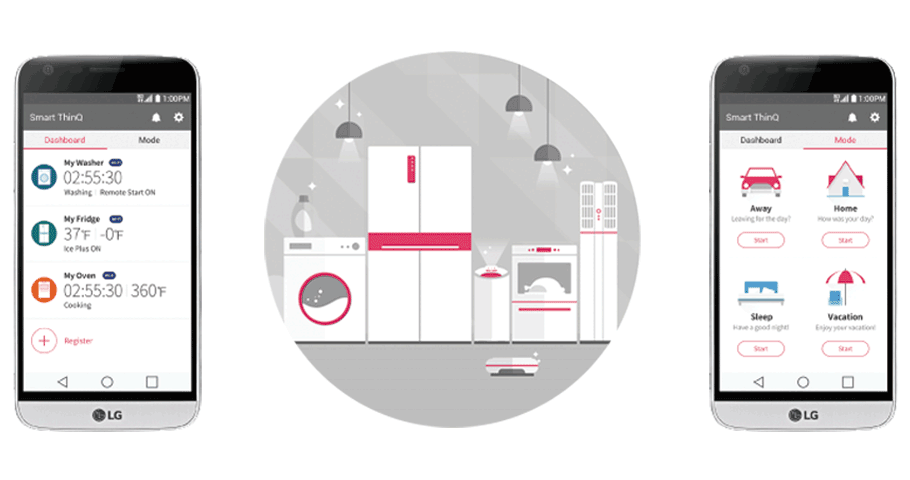 LG SmartThinQ Application
The SmartThinQ application provides convenient home automation services interfacing with LG smart appliances and IoT accessories.
The SmartThinQ application is available on both Google Play and App Store. The SmartThinQ application is compatible with Android OS 4.1 (or iOS 8.0) and above and is optimized for LG G series smart phones.
Home monitoring
Smart diagnosis
Remote control
Energy saving
LG SmartThinQ IoT Accessory
You can enjoy extended smart home services by connecting various IoT Things to LG SmartThinQ.
SmartThinQ IoT devices are connected to LG Smart hub (normal type) with Zigbee and to the wireless router with Wi-Fi.
LG brand (SmartThinQ)

Partner brand (works with SmartThinQ)

LG smart bulb

LG solar cell temperature/humidity sensor

LG air sensor

Motion sensor

Smart plug

Door/Window sensor

Temperature/Humidity sensor

Water/Floods sensor

Smoke sensor

CO sensor

* You can control IoT devices easily as well as LG Smart hub and sensors with LG SmartThinQ application
* SmartThinQ application is available on both Google Play and App Store and is optimized for Android OS 4.1 (or iOS 8.0).
> Google Play > App Store